Why is a Custom Controller Important for You?
A controller is the basic tool needed for playing all your favourite games. These controllers are specially designed to give you the best experience possible. Big companies like Microsoft produce the best quality controllers for their Xbox One consoles.
But what if I were to tell you, "Your controller is not perfect!"?
Would you believe me? Probably not.
The Xbox One controller is almost perfect, but it can still be improved by leaps and bounds. This improvement can be achieved by customising it according to your own needs! These days almost everything can be customised, and Xbox One controllers are no exception.
Today, I'll be going over some reasons why you should most definitely get a customised Xbox One controller!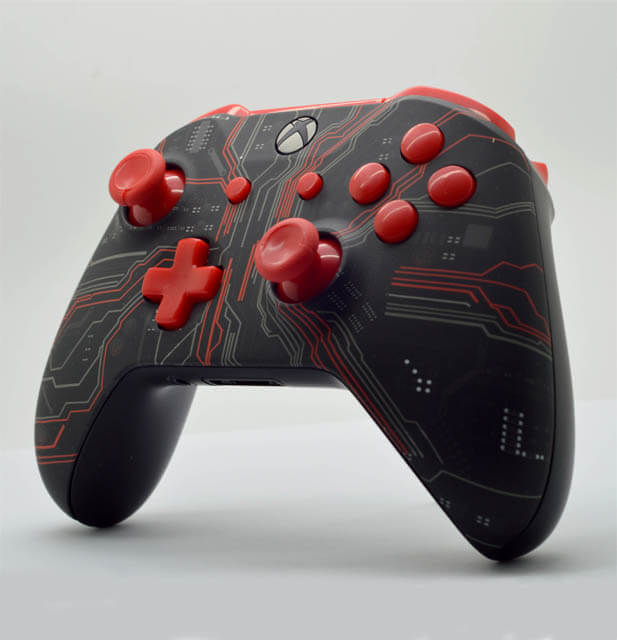 Style and Improved Gameplay
Of course, the number one reason why you should be getting a customised controller is that it can help in portraying your style. Every gamer has their own style! Some love flashy stuff whilst others love minimalistic stuff. Portraying your style can also help you perform better in the games! Yup that seems like a farfetched idea. But it is a scientifically proven fact that portraying your style makes you feel more confident and in turn, helps you perform better.
Harder or Softer Grip
The best thing about customising a controller is that you can literally change everything. This can also allow you to change the feel of the grip on the controller itself. You can use a smoother material to have a little slippery control, or you can use a material which provides a better grip to easily hold the controller in your hands. It's all up to your personal preference! Personally, I prefer to improve the grip of the controller.
You Look Cool
Gaming is already a very cool activity, but you can make it even cooler by using a customised controller. All your friends will be fascinated by your personalised control which is only one of its kind in the whole world. This coolness factor will also help you gain confidence in your skills.
Perfect for Streamers
Game streamers need to look as flashy as possible. These days the internet is filled with countless streamers who are all trying to make a name for themselves. With this much competition, it is very hard to stand out and usually you just end up becoming a part of the crowd. But not anymore! Using a customised controller can really help you stand out and make a name for yourself. People will see you using a customised controller, which is one of its kind in the whole world. This will really make them want the same kind of controller and help you gain a huge fan-following.
Conclusion
A customised controller is a must-have item if you want to pursue gaming professionally! A customised controller will also help you build confidence which will make you feel better about gaming. The grip factor is also quite amazing! You'll be getting an advantage over all your enemies.
You can order a custom Xbox One controller from us using our controller designer!
Design your custom Xbox One controller here.
We make the best quality products. We are based in the United Kingdom, but home delivery is available worldwide! The production of custom PlayStation and Nintendo controllers is due to start very soon!
Design your customised controller now and start performing better than ever in your every game.